The Bloodiest Andrew Jackson Ever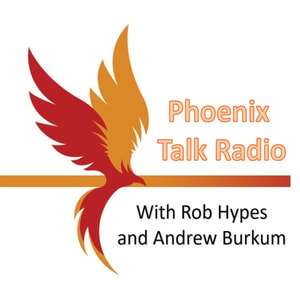 Featuring the Cast of Bloody, Bloody Andrew Jackson LIVE!
Episode Notes
CONTENT WARNING: This episode of the podcast contains some strong language. It may not be suitable for younger listeners.
This week, Andrew sits down live with the cast of Bloody, Bloody Andrew Jackson, produced by the Phoenix Creative Collective to find out all about the show, which opens this weekend!
Then, in between interviews, Andrew goes Around the Valley to visit SJS Theatrical who are still looking for techs and a few adult actors for their upcoming production of the Neverending Story, and who are just about to open their adaptation of Romeo and Juliet!
Prospect Theater Project opens On the Verge this weekend with a buy one-get one sale!
Merced Shakes and Merced College Theatre team up to present the bloody, timely Titus Andronicus directed by Carin Heidelbach and opening January 18th!
Sandra Hay has offered an incredible scholarship opportunity for female-identifying actors who are interested in taking acting classes with the Phoenix Creative Collective. Get the details here
Speaking of Classes, the Phoenix Creative Collective is just launching their Spring session! You can try out Melting to Music or Dancing in the Streets with Kathryn Fischer, send your kids to Bootcamp Creativity over the Presidents' Day holiday or try out Say Your Piece (a solo performance workshop)with Dawn Trook or even Sadness Bootcamp with our own host, Andrew Burkum!
Phoenix Talk Radio is a Member of the Phoenix Podcast Network
Send us email at [email protected] or call us at 209-643-5880!
Theme music is by Steven M Burkum, check out his other music on his Youtube Channel
Find out more on the Phoenix Talk Radio website.
This podcast is powered by Pinecast.